STAR Council Member Spotlight – Richard Howle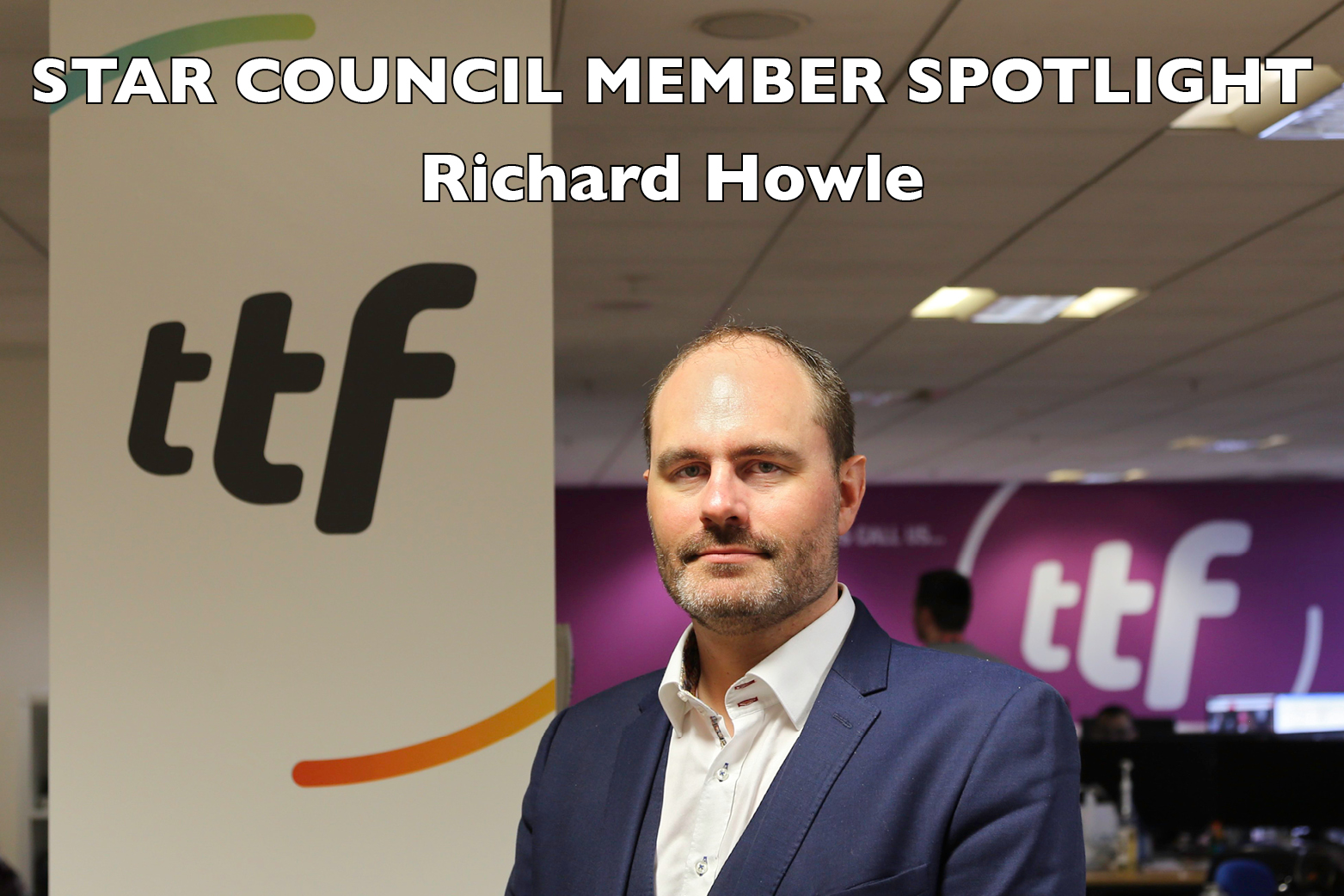 Could you introduce yourself and share a bit more about your career?
I have worked in ticketing for 22 years. I started my career in the phone room for Stoll Moss Theatres, before moving out to work in their box offices. I did my box office training at the London Palladium and the Theatre Royal Drury Lane, which are pretty good places to learn the ropes. I then moved to the Trade Desk where we managed the ticket allocations for the Group's thirteen theatres. Working there was where I really learned about how ticketing works. After that I spent ten years at live events marketing agency, AKA, managing ticketing for productions all around the world. The standout production for me was 'Billy Elliot the Musical' for which I was in charge of ticketing between 2004 and 2013. As well as London, I looked after the sales for that show in Sydney, Melbourne, New York, Chicago, the US tour and South Korea. After leaving AKA, I became Commercial Director for Really Useful Theatres (now LW Theatres) where I established their in-house ticketing division. I left there at the end of 2017 when I joined The NEC Group as Director of Ticketing, where I run their ticketing company – The Ticket Factory. As well as being the box office for the Group's two Birmingham arenas and many of the big exhibitions at the NEC, we operate as a national ticket agency selling tickets for events all around the country. Amongst others, we are the ticketing partner for the Royal Horticultural Society, the Lawn Tennis Association and British Athletics.
What do you enjoy most about being a STAR Council member?
I am passionate about ticketing, it is full of dedicated, hard working, smart and fun people and it upsets me that it is often undervalued by both the public and promoters. Ticketing only makes the news when things go wrong – we never get praise for all the brilliant things we do right. So, I enjoy working with others across the industry to try and correct that balance – to stand up both for the ticketing industry and for our ticket buying customers.
What changes or initiatives have you had to put in place to survive through these uncertain times?
Usually we are a one way business, we sell tickets. The past year we had to change that around completely and put the business into reverse to become a refunds business. That was extremely challenging, not only from an operational perspective but also from a commercial one. I am extremely proud of how The Ticket Factory team adapted to that, how we managed to look after both our customers and our clients. One of the biggest challenges of doing that was that everyone was working from home. We adapted to that very smoothly, establishing new ways of communicating and working which I think will stay with us. (But it's fair to say we can't wait to get back to the office.)
After going through 18 months of restrictions and uncertainty, how do you think the live event industry might change or develop over the next year? Five years?
The live events industry is a very broad church and I think the recovery will be very different in different sectors. I am feeling very optimistic that the live music sector will bounce back strongly and that, once we are up and running, we will have some boom times ahead. I think that other sectors, particularly those that are more reliant on tourism, such as commercial West End Theatre, are going to have it much harder with a much slower recovery.
Now that live events are returning, is there one piece of advice you would give to someone looking to buy a ticket?
My advice is always, don't panic. Take your time and make sure you do your homework before you buy tickets. There is often a mad rush when tickets first go on sale – but it is extremely rare for tickets to completely sell out. It makes me upset and angry when I meet customers at our box offices who have been duped into paying far more than they need to when buying tickets, or worse, have been defrauded.
Last but not least… if you had a magic wand, what change would you most want to see in ticketing for live events?
I would abolish booking fees. Ticketing is a cost of production, like marketing, that should be covered by event organisers. We don't add a lighting fee to the cost of tickets, so why should we add the cost of ticketing? Of course, there are strong commercial reasons why we do, but the public don't understand that and it is the ticketing industry that has to bear the brunt of customer dissatisfaction about it.