STAR Council Member Spotlight – Paul Newman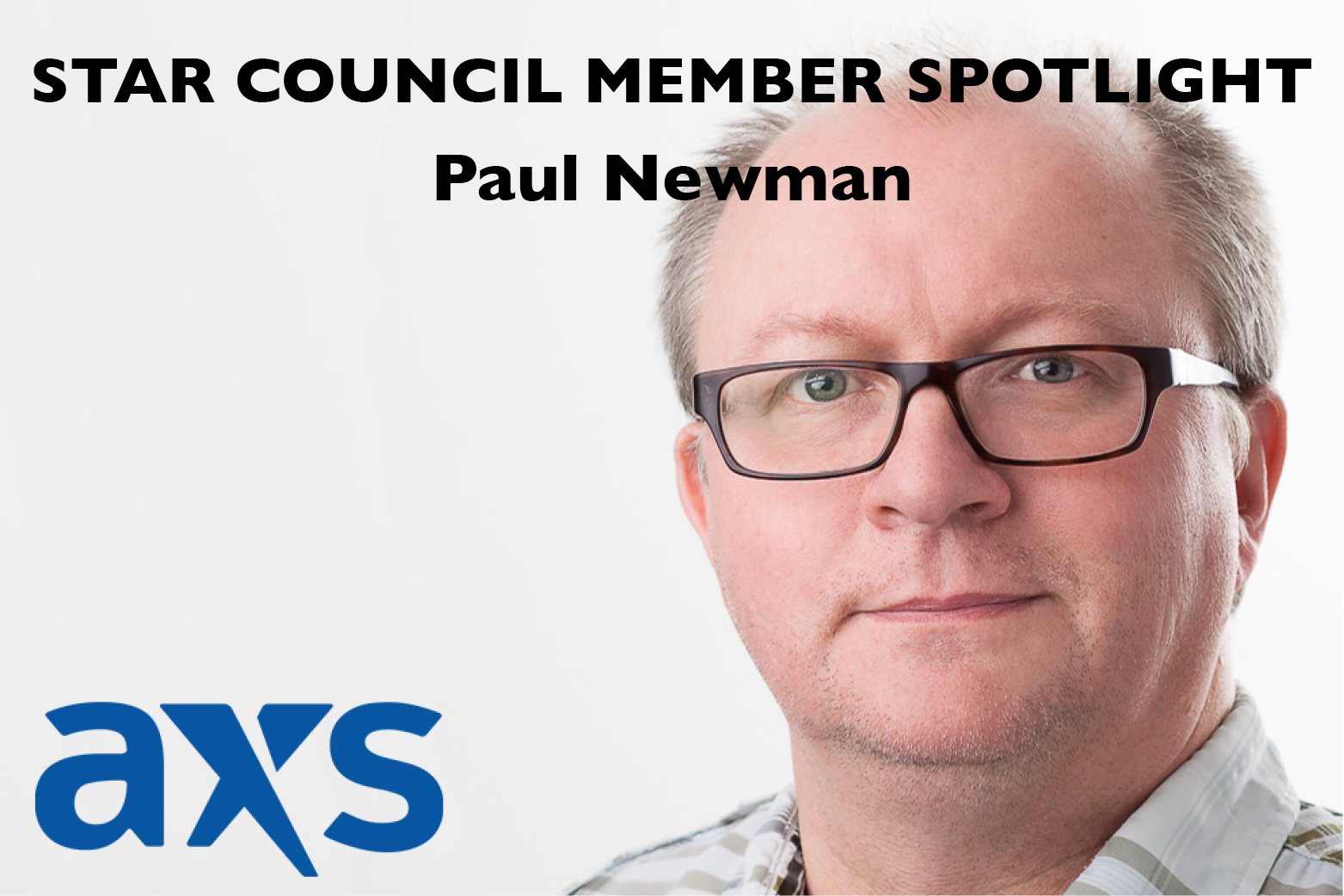 Could you introduce yourself and share a bit more about your career?
Taking on board everything I've learned through a career spanning more years than I care to remember; from my fledgling days in the phone room at Ticketmaster, through stints at Wembley Arena, (as it was simply known then, and before the title sponsorship craze swept through the industry), Marshall Arts, Live Nation, being one of the lucky crew to open The O2 in 2007 and most recently with AXS – I like to think that I've developed a well rounded, as well as pragmatic approach to the trials and tribulations that the live entertainment business throws our way.
Congratulations on being elected to the STAR Council. What made you stand for election?
When the idea was initially suggested by the esteemed Mr. Richard Howle during a Zoom based catch up with a bunch of my ticketing peers, I initially brushed it off as him pulling my leg. But the more I thought about it, the more the idea of looking to lend my experience to the great work the team at STAR do made sense – and, hey presto, here I am.
You are the Director of Ticketing at AXS UK. To what extent did the pandemic impact AXS and your role?
Along with everyone else in the industry, the last 18 months or so have been by far the most challenging I've encountered, both personally as well as professionally – and at times it genuinely felt that the flickering light at the end of a long tunnel was actually someone pointing a torch back at you. Yes, there have been tough times, but my overriding feeling is that I have received an extraordinary level of support from my colleagues, (and AXS as a wider entity), as well as from many people across the industry.
Is there anything you have learned personally during the pandemic that you will take forward with you into the future?
Like many people, the last 18 months have made me realise the importance of both physical and mental wellbeing, and I fully intend to carry forward the good habits I have developed in both my professional and personal life.
Do you think the adoption of virtual events will continue to rise, even though restrictions have been lifted?
For me there's nothing quite like the feeling you get when you see your favourite artist in the company of hundreds/thousands of other fans. So, although I appreciate that virtual events are now very much part of the offering in the live entertainment industry I think we may already be near the peak when it comes to the number of events that are produced.
Last but not least… if you had a magic wand, what change would you most want to see in ticketing for live events?
Perhaps not a change, but I'd love to see the spirit of collaboration that helped pull all ticket agents, as well as the wider industry, through the past 18 months continue in some way, shape or form… But hey, perhaps I'm a bit too much of a romantic – and there was always the likelihood that we'd return to the pre-pandemic rules of engagement when the industry started to reopen..