Mental health resources for industry professionals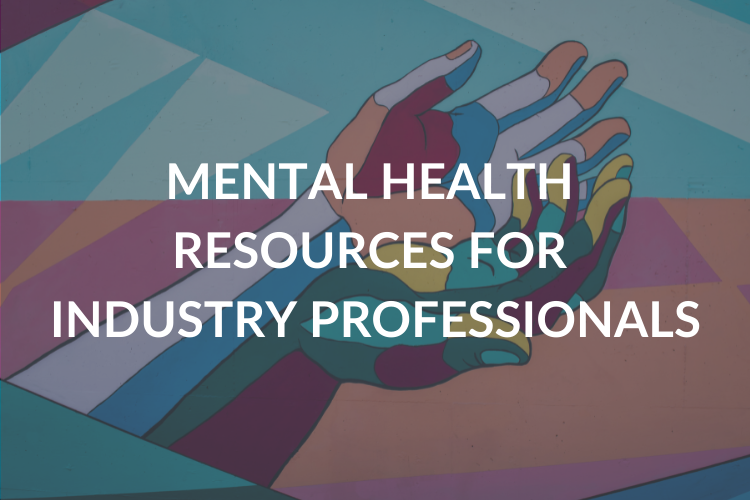 Individuals across the industry have shown incredible resilience over the past 18 months, but this constant display of strength often comes at a cost, through feelings of stress, burnout, anxiety, depression – to name just a few. Like in many industries, mental health is often overlooked or undisclosed. Whatever the triggers may be – the pandemic, personal reasons or work-related stress – mental health should not be ignored.
Help Musicians, an independent charity providing support to musicians across the UK, saw a 65% increase in mental health assistance requests in 2021. In a recent survey, they also revealed that 87% of musicians surveyed suffered from pandemic-related mental health issues. (Source: Guitar World, August 2021)
Getting help is often easier said than done, and additional fears and apprehension can turn into roadblocks. The fear of losing employment, fear of what others may think, financial difficulties or facing a taboo subject – all of which can get in the way of recovery. Employers play a crucial role in the wellbeing of their people and can help them by creating a safe environment and making mental health support available to them.
Following on from World Mental Health Day held on Sunday 10 October 2021, here is a non-exhaustive list of resources and organisations supporting the mental health of industry professionals.
Make sure to bookmark it. It's always there, whenever you need it.
Sources and additional information: